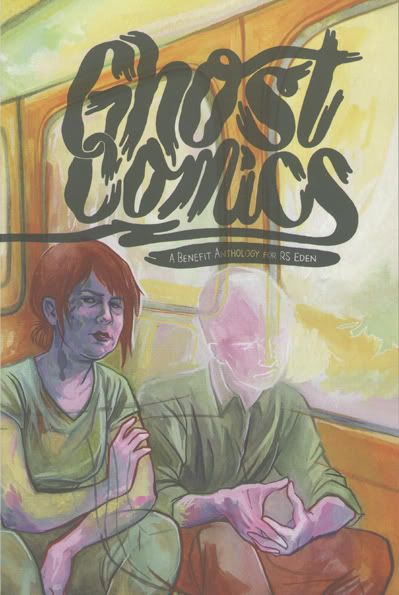 This blog has now been inactive for almost exactly a year, since I've been dedicating most of my writing attention to my film blog
Only The Cinema
. However, I have now found a new outlet for my writings about comics: the comic shop and online community called
Poopsheet Foundation
. I'll be doing reviews of small-press and independent comics and minicomics for their blog, and you should see my stuff published there at a fairly regular clip.
I figured that as long as I was writing about comics again, I might as well revive this dormant blog too. Here, I'll be posting links to my Poopsheet reviews as they go live, and will also likely be weighing in with additional content about comics, music and whatever else is on my mind. Anything that doesn't fit on Only The Cinema and that I'm inspired to write about, will find its way here. Don't expect a regular posting schedule or anything — I'll still be posting more film reviews over at my other blog — but I didn't want this place to totally die out. I may even return to the Essential Comic Strips project sporadically at some point, though don't hold your breath for that one.
For now, check out
my first review
at Poopsheet, a look at the surprisingly solid benefit anthology
Ghost Comics
, which features contributions by some of my favorite artists (Warren Craghead, John Hankiewicz, etc.) along with some nice surprises from cartoonists who are new to me.
Also, if you're a comic artist and have anything you'd like me to review, either here or at Poopsheet, get in touch: sevenarts at gmail dot com.